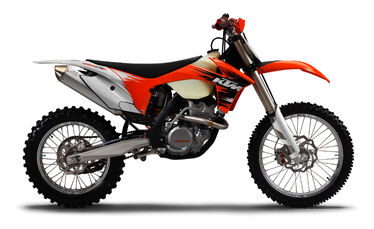 Off road motorcycles (Also called dirt bikes) are motorcycles that are designed for off road performance. 
Characteristics
Edit
To allow a better flexibility around pavements, off road bikes feature a high ground clearance. Their weight is usually light for better off road performance. The suspension is relatively longer and softer than other types of bikes for better ride quality. They often feature tires designed for off road use. They also have minimum body panels to prevent any necessary damage.
Functions
Edit
Off road bikes are primarily used for traveling off the road. In some cases, off road bikes are the suitable choice for doing stunt performances due to their flexibility.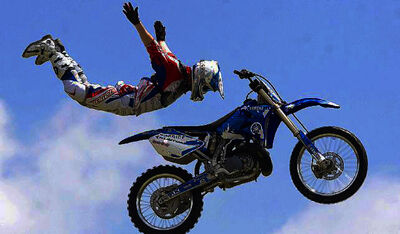 Ad blocker interference detected!
Wikia is a free-to-use site that makes money from advertising. We have a modified experience for viewers using ad blockers

Wikia is not accessible if you've made further modifications. Remove the custom ad blocker rule(s) and the page will load as expected.