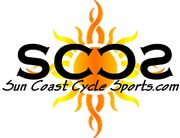 Here is a place where you can find all the motorcycle parts you can handle. This is one of many used motorcycle parts warehouses around the country. This particular one has over 15,000 parts on the shelf ready to go at a freaction of the price of your local OEM dealer. Unlike salvage dealers of old, these parts are neatly kept indoors and on the shelf. Not in some old rusty outdoor scrap yard.
So, next time you think you need to go down to your local dealer to find the parts you need, you might want to check online first. The parts are in stock and ready to ship anywhere in the world. Finally salvage yards have made it into the 21st century.
Ad blocker interference detected!
Wikia is a free-to-use site that makes money from advertising. We have a modified experience for viewers using ad blockers

Wikia is not accessible if you've made further modifications. Remove the custom ad blocker rule(s) and the page will load as expected.